Ring Rental & Purchase

The NFW rents and sells wrestling rings. Our rates are the lowest in the business, while are rings are some of the best you'll every bump in. below are some pictures some of our rings. For more information on Purchase or rental feel free to contact us either by e-mail at
sgdarkchild@yahoo.com
or by regular mail at:
National Federation of Wrestling
N9010 Godfrey Road
Exeland, WI 54835
or call 715-943-2746
Rental of 18 foot ring (including 3 workers)----$500.00
This price is may be raised for the following reasons
Distance traveled over 100 miles (one way)
No assistance from other league in set up/tear down
Some of our Rings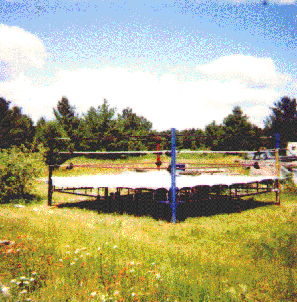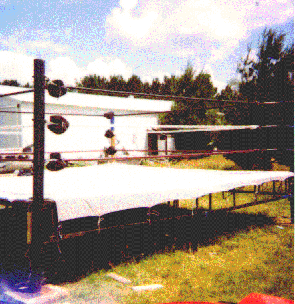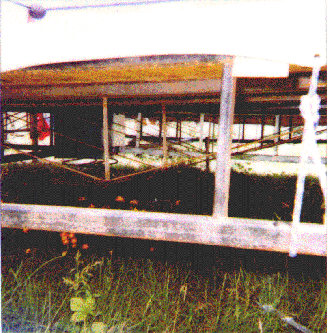 Our frame system is based off the frame used for dragsters and suspension bridges. Lightweight but very strong. Our design can be set up by two people in about 45 minutes
This is the 18 foot ring. We also have 14, 16, and 20 foot rings available. We require a 50% deposit on order and the rest in due upon pickup/delivery. It takes about 3-4 weeks from order to completion. For more info contact us at the address or e-mail listed above.
PRICE LIST
Purchase price is for a complete ring minus steps
14 foot ring----$2500.00
16 foot ring----$2750.00
18 foot ring----$3000.00
20 foot ring----$5000.00